Residential
With completely customizable designs and a variety of colors, your shade will be as unique as you.
Residential shade sails are becoming the preferred option when it comes to shade solutions at home. Our shade sails can stretch over a large area without sacrificing style, and each shade solution is unique and can be designed to fit your specific needs.
Not only will it provide you with increased ability to use your outdoor spaces, but it will also help protect your family from harmful UV in the process. Contact us today to get a free consultation!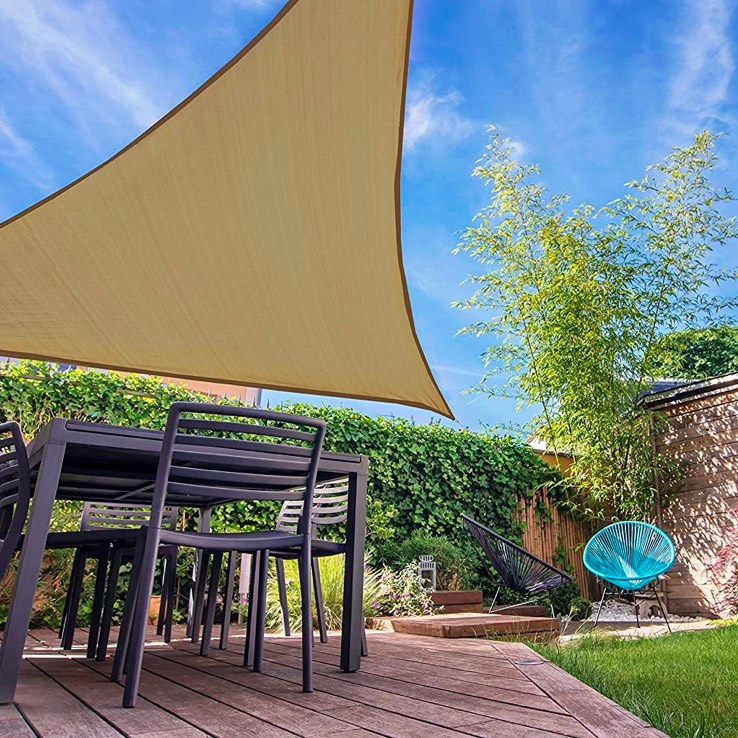 Frequently Asked Questions
What if I don't know what type of shade solution I need?

Most people don't know what type of shade solution they need. Our service and customization opportunities set us apart. We complete on-site visits to make sure we are providing the best recommended shade solution for you. Many times, our shade solutions consist of multiple different shade structures.

What is the process like when engaging with Shore Shade Sail?

Visit the process page on our website to learn more about our process and what customers can expect when working with Shore Shade Sail.

How do I clean my shades?

Our team will handle any cleaning and/or maintenance that is needed.

Can the fabrics be easily removed?

You will not have to worry about removing the fabrics/shade sails! We provide that service.

Will the shades or hardware get loose over time?

Hardware/fabrics can become loose, but customers typically do not experience any major issues. However, with our Service Agreement and warranty option, you can pay a yearly fee and our team will come on site to complete maintenance and repairs.

What is the best way to store my shades during the cooler seasons?

No need, we will store them for you! Our team will break down, clean, and store your shade sails.

Is there a warranty/how does it work?

Option 1 – Service Agreement

Yearly fee (price varies depending on job)
Warranty to lifetime of shade fabric and hardware (10 years)
Parts and labor to lifetime of shade fabric and hardware (10 years)
Service agreement includes:

Putting up sails in springtime in a window of time specified by Shore Shade Sail
Taking down sails in fall in a window of time specified by Shore Shade Sail
Winter cleaning, storage, repairs

Option 2 – No Service Agreement

Included in price of shade system
1-year parts and labor warranty

Will I have a point contact for my project, even after completion?

Yes, and you can reach out to us anytime at info@shoreshadesail.com or 302-268-8877. We also have a warranty program, which includes maintenance, repairs, cleaning, and storage if necessary.