The Shore Shade Sail Process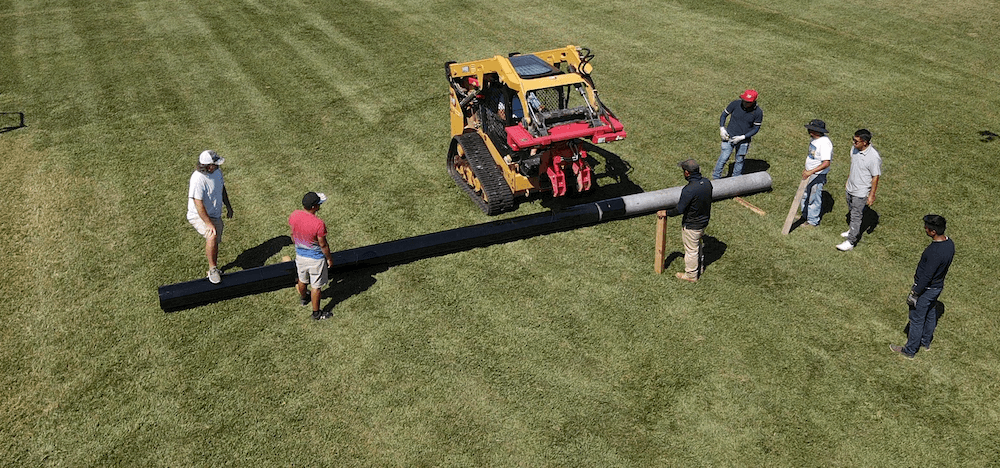 Shore Shade Sail handles everything from start to finish. We pride ourselves on managing the full process to ensure complete customer satisfaction. We also value the importance of trust, transparency, and building relationships with our customers.
Whether the shade solution project is a commercial project or a residential project, we follow all seven steps of our process below.
1. Initial Call to Gather Information: During the introductory call, we'll discuss your challenge, vision, preferences, and requirements. It's important to understand the customer's expectations and educate the customer on potential solutions to determine if the partnership is a good fit.
2. Site Visit: Our team of experts take the next step by visiting your location. This hands-on assessment helps us gain a comprehensive understanding of your outdoor space, allowing us to recommend the most suitable shade solution for your environment.
3. Design Rendering: Our design team crafts detailed renderings that will showcase how your shade structure will integrate seamlessly with your outdoor surroundings.
4. Estimate: Transparency is key, and our detailed estimates provide you with a clear breakdown of costs. From materials to labor, we ensure you will be well-informed about the investment required to create your custom shade solution.
5. Design Approval: Approve the design that resonates with you, confident that it aligns with your vision and preferences.
6. Manufacture: As we bring your approved design to live, precision and quality craftsmanship are the two most important elements. Our skilled artisans work diligently to create your custom shade solution, using top-tier materials to ensure longevity, comfort, and protection.
7. Installation: With careful precision, our experienced installation team brings your shade structure to life, transforming your outdoor space into a place of comfort and protection.
Ready to take the next step? Reach out today to schedule a discovery meeting.